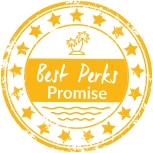 Carnival Cruises
Book any Carnival cruise with us and get $25 bar credit, $10 photo credit and a free bottle of wine!
Carnival is all about fun and family.  We want you to have fun too! We're offering perks exclusive to all Travel Masters customers so come and check it out.  You can't get this anywhere else, so inquire with an Experience Specialist now!
 Valid for all bookings between April 3- 24, 2017. 
Take advantage of the perk