River cruising with AmaWaterways allows you to experience cities and towns on a more intimate level. With smaller ship sizes, you are able to explore areas that are not accessible via large ocean cruises while returning to luxury accommodations at the end of the day. AmaWaterways' ships are specifically designed to maximize guest experience with spacious staterooms, french balconies and luxurious complimentary amenities that make your stay as effortless as possible.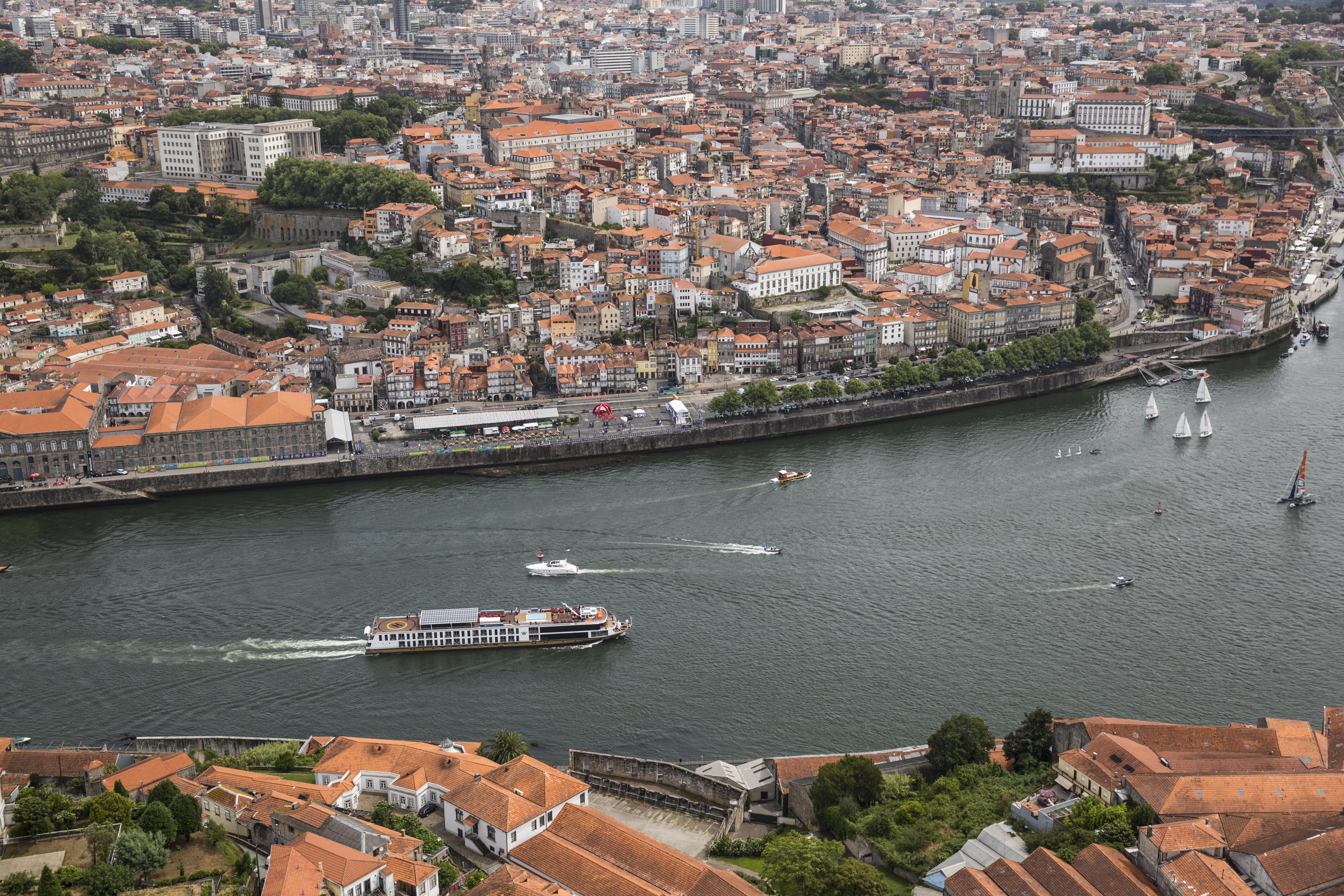 Whether you are a casual wine drinker or a connoisseur, AmaWaterways' Wine Cruises are the perfect way for you explore Europe while tasting your way through some of the most distinguished wine regions. Here you will have the opportunity to partake in city tours exploring the local culture, wine cellars, highlighting the wine making processes and showcasing different grape varieties.
Here are some of the regions you can explore:
Bordeaux: Home to some of the most sought after blended wines in the world
Normandy: Sample authentic Champagne and Calvados in Northern France
Rhone Valley: Indulge in celebrated Chateauneuf-du-Pape and Cotes du Rhone in Southeastern France
Douro Valley: Enjoy Ruby, Tawny and Vintage Port wine in the lush vineyards of Douro Valley
Wachau Valley: Visit Austria's prestigious wine region and learn about their Gruner Veltliner wine
Rhine, Moselle & Main Valley: Discover a wide array of delightful wines and Mosel, regarded as one of the finest white wines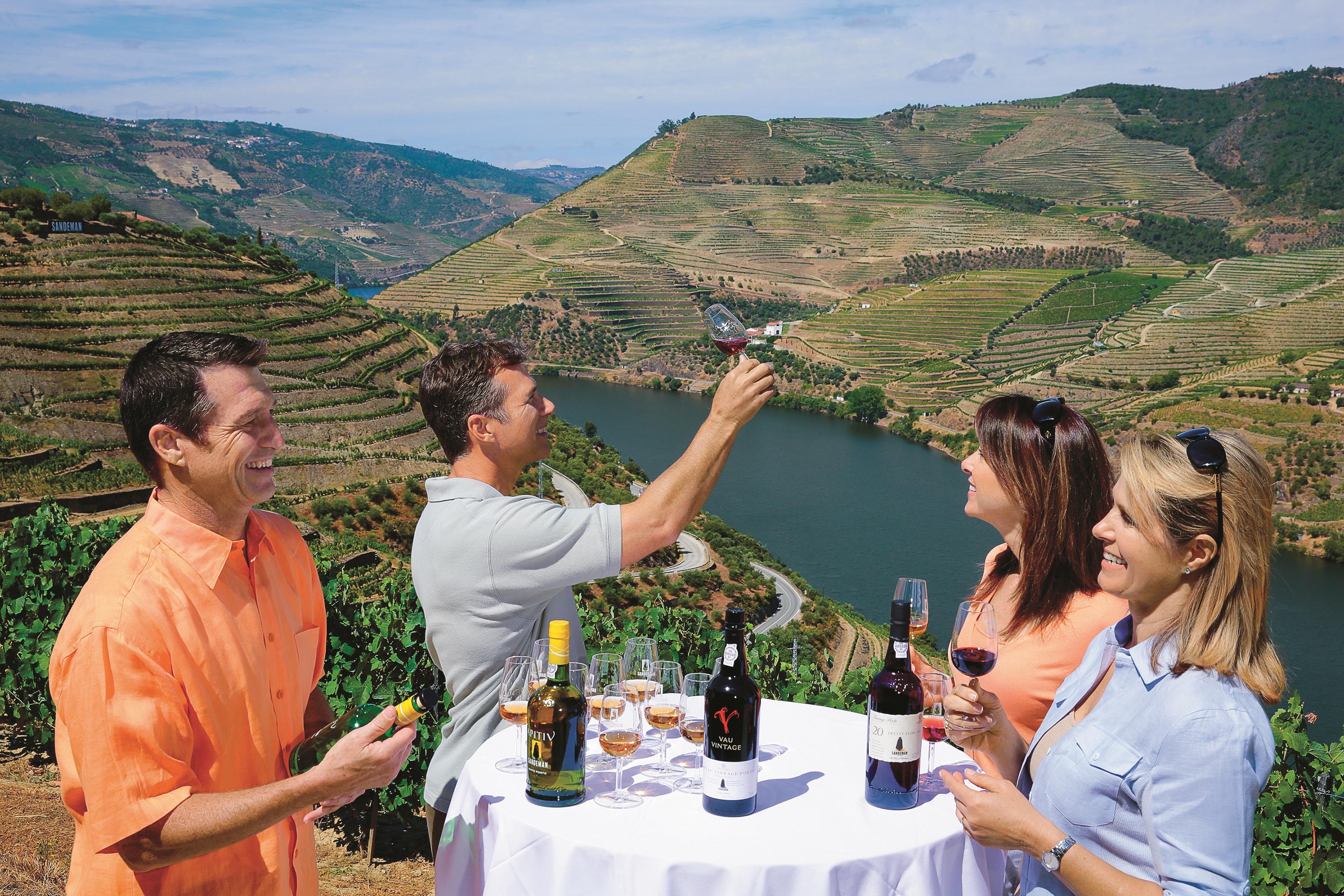 AmaWaterways also provides many other opportunities to further your knowledge on wine. Indulge in expert curated wine tastings with elegant food pairings carefully selected by North American wine experts during meals and discussion. Complement your tasting with insightful wine talks led by expert wine hosts on Europe's rich wine-making culture, heritage and traditions.
Life on board on an AmaWaterways vessel is luxurious. The AmaKristina cruises the Rhine River sailing through the Netherlands, Germany, France and Switzerland showcasing the history and development of the area into a hub of some of the world's best wine. The AmaKristina boasts a 156 passenger capacity with exclusive twin balconies, multiple dining venues, heated pool as well as a swim-up bar. Read more about the AmaKristina cruise ship here. Sailing along the Rhine River you will see enchanting castles, lush green landscapes and sloping vineyards. Its semi-continental climate and slate soil makes the region the perfect location for producing quality red and white wine varieties.
A sample of features available on the Enchanting Rhine Wine Cruise include:
Spacious staterooms: 7 nights luxury accommodation in an outside stateroom – with mini-fridge, desk, sitting area and  most with twin balconies
An array of amenities: Internet and Wifi access and personalized service from a professionally trained Cruise Manager for both cruise and land programs
Award-winning dining: Regionally inspired cuisine made with locally sourced ingredients, unlimited fine wine, beer and soft drinks with meals and Chef's Table specialty restaurant
A world of exploration: Immersive tours in every destination catering to all fitness levels with late-riser tour options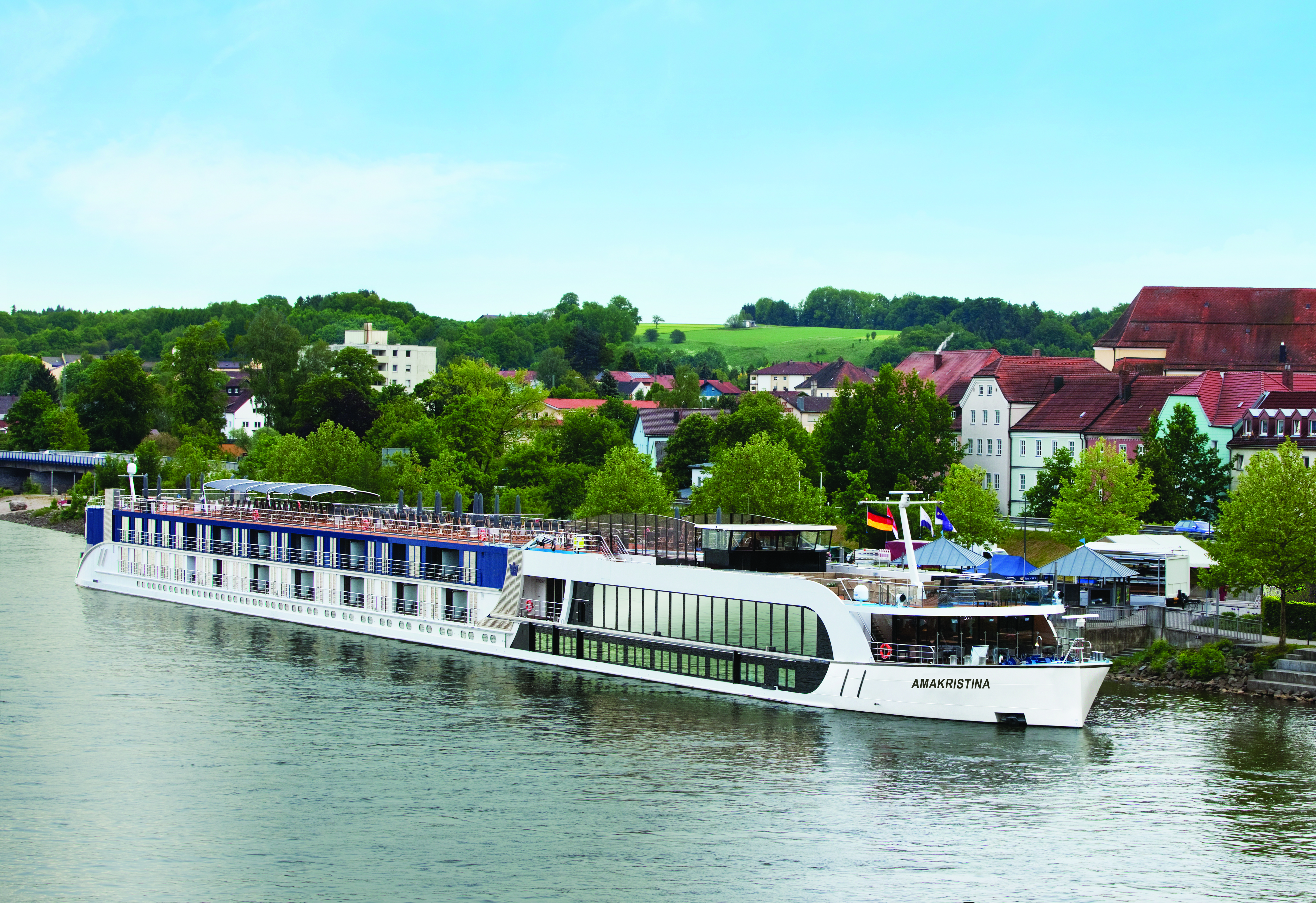 If you are interested contact us at experiences[at]travelmasters.ca or contact your local Travel Masters to book. Can't commit yet? Our Experience Specialists are happy to answer any of your questions!
Vancouver: (604) 659-4150
Kelowna: (250) 762-4400
Sechelt: (604) 741-6990
Calgary Downtown: (403) 265-1777
Saskatoon: (306) 652-9992
Prince Albert: (306) 763-8600