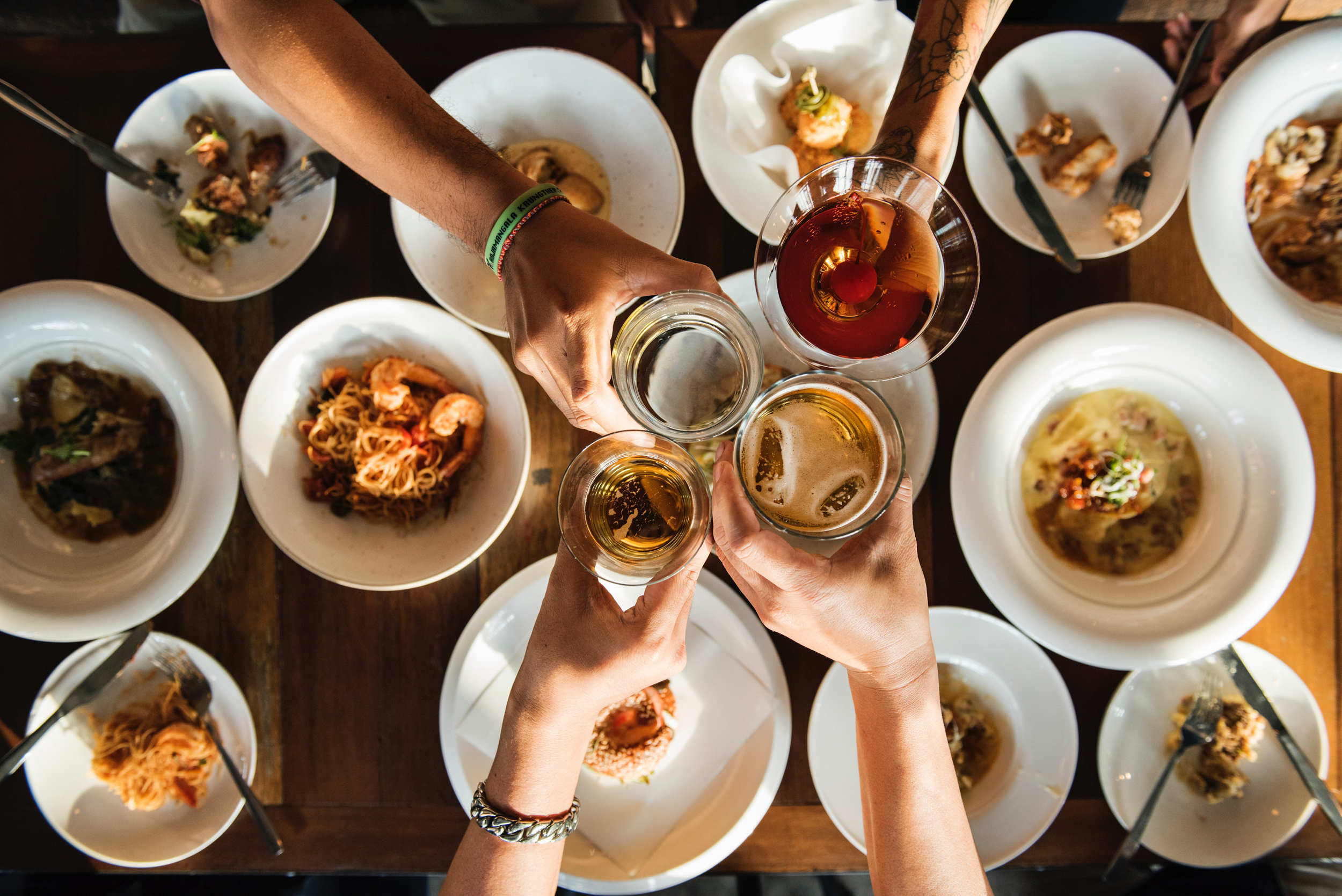 With the advent of the celebrity chef back in the 80's it is no accident that food culture has become hot (pardon the pun). In fact, there are cities across the globe that have seen a resurgence in tourism because of this trend. If you're into good food, culture (and don't mind gaining a few pounds) you'll love these 7 foodie paradises!
Charleston, South Carolina
Home to actor and bon vivant Bill Murray, Charleston, South Carolina has the luxury of both fine dining and Southern home cooking eateries. The Downtown Charleston Culinary Tour is a great experience that will show you the city's best eating establishments as well as the downtown Charleston farmers' market boasting its famous giant greens and heirloom tomatoes. Whether you love fried chicken, biscuit bakeries, oyster shacks, steak houses, Latin cuisine or down-home BBQ; Charleston will keep you busy eating for days on end.
Oaxaca, Mexico
Oaxaca, has been a best kept secret and food lovers paradise for many years. It is one of the Mexican states with the most biodiversity in addition to being culturally diverse. The city has 16 different ethnolinguistic groups which are all represented in the local cuisine. If you're up for something unique there are a great variety of foods to try, including fried grasshoppers (chapulines), giant tortillas (tlayudas), some of the best mole on the planet as well local favorites quesillo and tamales. This is an area of Mexico that loves hot peppers so the faint of heart beware!
Amsterdam, Netherlands
If your pallet is more veggie as opposed to meats, Amsterdam's food scene will be very irresistible. The Dutch capital gets very inventive with vegan and vegetarian dishes such as the Dutch Weed Dog (made of seitan), Dutch Weedburger (made with seaweed, not the other green stuff), vegan ice cream with fried oreo and even a few restaurants dubbed "vegan junk food". In addition, Amsterdam is one of the world's greenest cities with amazing parks, green spaces and trails; so feel free to indulge and walk (or bike) those calories away.
Ikaria, Greece
What would a foodie list be without a Blue Zone city? Ikaria, Greece is nestled in the Aegean Sea and offers up a tourist paradise — remote beaches, economical accommodations, archeological sites, wineries, art & cooking classes, and the famous Ikarian Panagiria; a celebration of music, dancing, food and Ikarian wine. Ikarians are among those of us who tend to live longest and whose lifestyle is way laid back. Some local flavors to try are Kathoura (white goat cheese), Topinambour (Ikaria sweet potato found only in Ikaria and Cyprus), and Soufiko (an authentic summer Ikarian dish made with only in season and local vegetables).
Montreal, Canada
Montreal is worthy of a top 5 foodie destination. Why? Because the city literally lives for food. Traditional recipes handed down from grandparents coexist beautifully with inventive cuisine (local to Quebec) and exotic tastes from around the globe. Montreal is a great walking city and has districts that are filled with good food. Some local delicacies are; smoked-meat sandwich, poutine with foie gras or lobster chunks (there are hundreds of poutine recipes local to Montreal alone), Montreal bagels (one local bakery actually won a contest over a very famous New York bagel haunt) as well as locally made cheeses, wine, fish dishes and beer.
Singapore
If you love food, you'll really love Singapore. In fact, they love food so much, there is a soft drink machine in the city that dispenses pop when you hug it. Singapore (known as the Garden City for its amazing green spaces) is a clean and safe place for tourists boasting an amazing amount of restaurants for its size. Most Singaporeans speak English so they'll be able to point you to some amazing restaurants offering up local favorites like; Bak Kut Teh or pork rib soup, Hokkien Prawn Mee (stir-fried Hokkien noodles with prawns, slices of chicken or pork, squid and fish cake, seasoned with soy sauce, vinegar and chili), Char Siew (rice/noodles served with barbequed pork in a thick sauce of  honey, tomatoes, brown sugar, rice wine, hoisin sauce, and red bean curd) and Laksa (rice noodles in spicy coconut curry soup with shrimp, fish cakes, egg and chicken meat).
Iceland
Iceland is perhaps not a destination one would think of when considering a vacation (let alone a food inspired one). But the country's capital Reykjavík offers up an amazing food tour of its own complete with the history of Icelandic cuisine. What would one find in a country that is below freezing most of the year? Lots actually! As a testament to the innovation of the Icelandic people, there are a large number of local dishes made with local ingredients. Harðfiskur or stockfish: eaten as a snack, either straight out of the bag or with lots of butter (yes local butter), Humar (Icelandic lobster) grilled, baked, fried or topped on pizza, Pönnukökur (Icelandic pancakes) crépe-like pancakes served rolled up with sugar or jam and whipped cream, hangikjöt (smoked lamb), taðreykt (smoked salmon) and yes, Iceland even brews its own beer!
If you're hungry and ready to go, find a Travel Masters experience specialist near you and we'll get you on your way!
Bon appetite, eet smakelijk, buen provecho, kalí óreksi!