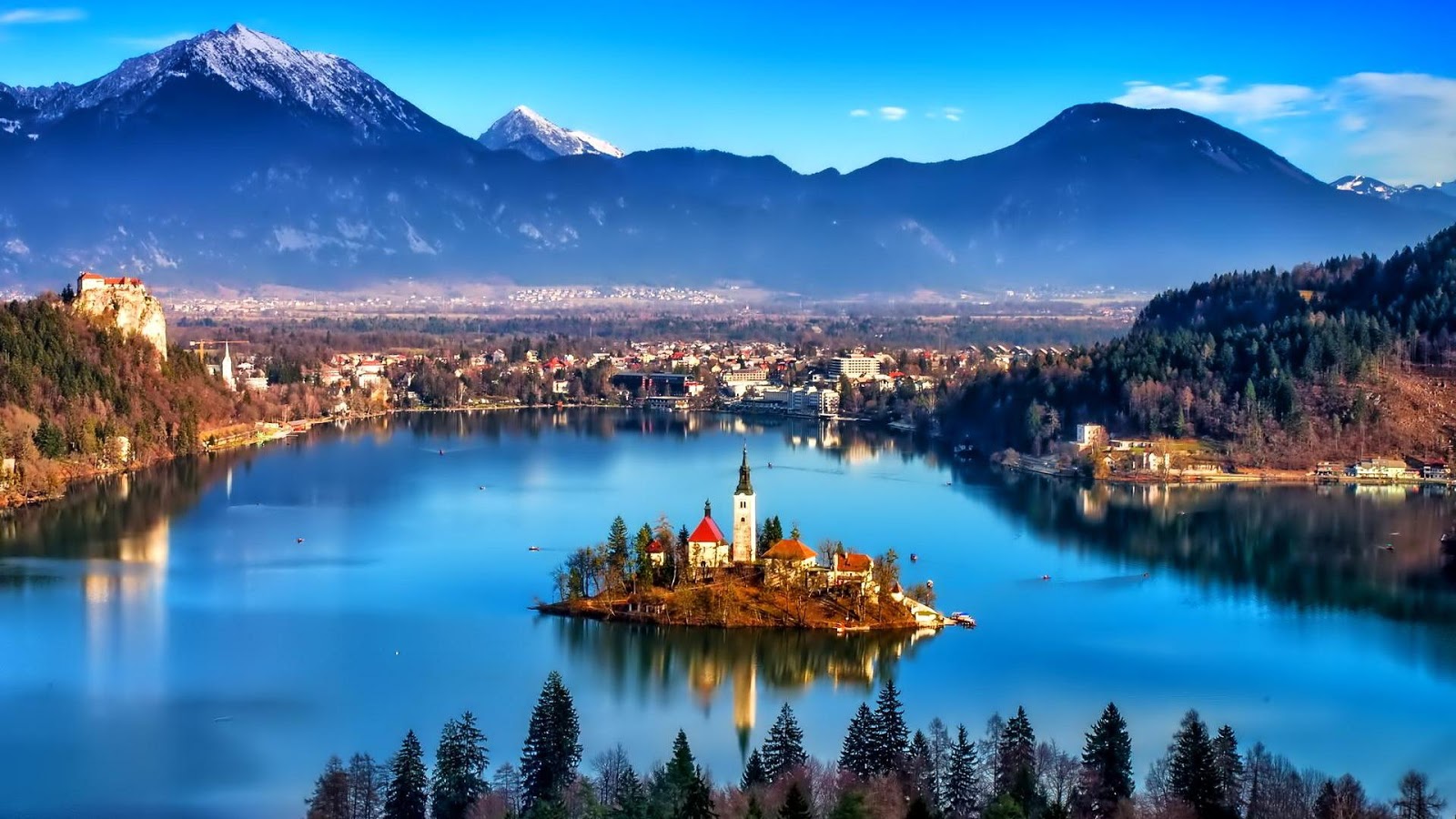 Slovenia lies in South Central Europe in the Julian Alps at the northern end of the Adriatic Sea, bordered by Austria, Italy, Hungary and Croatia. Don't let it's small size fool you. This Alpine country controls some of Europe's major transit routes, so it's a great location to base a European getaway from. Here are just a few reasons why this country of just over 2 million will satisfy your wanderlust.
Its currency is the Euro, however, Slovenia is less expensive than most of its neighbors such as Italy and Austria.
Slovenians love their wine according to statistics there is a vineyard for every 70 people! The go-to for wine lovers will be wine-tasting in Vipava Valley. First-time visitors should visit Vinoteka Vipava, a tourist information center and wine cellar with more 100 wines to sample and the staff will help you plan your itinerary.
If you're a fan of craft beer, Slovenia is one of the largest producers of hops. Micro breweries in Ljubljana offer craft beer tastings along the Ljubljanica River and also host a craft-beer walk for those who are super enthusiastic about beer.
Slovenia is a hotbed for foodies. Because of their proximity to countries like Italy, Austria, and Hungary, the local flavors of Slovenia are heavily influenced by its neighbors as well as having amazing seafood from the Adriatic.
Postojna Caves are one of Slovenia's biggest attractions. A train takes you down into the heart of the cave where you can then explore the depths of the caves with a local guide. There's a concert hall in the caves as well as a spa at the on-site Predjama Castle.
Lake Bled (pictured above) is known as one of the world's most beautiful lakes. Mild thermal springs warm the water of the beautiful cobalt-blue lake to 26°C, making it a great place for a dip well into fall. The tiny, tear-shaped island toward the western side of the lake has a small museum and the Church of the Assumption with some 14th-century fresco fragments and a gold baroque altar.
It's one of the world's most environmentally-friendly nations. The Environmental Performance Index (EPI), produced by the Yale Center for Environmental Law & Policy, is based on an assessment of the policies of 180 nations, reflecting whether they are meeting internationally established environmental targets or, in the absence of agreed targets, how they compare to one another. Slovenia received a rating of 88.98. Only four nations (Finland, Iceland, Sweden, and Denmark) scored higher.
Slovenia is a haven for white-water rafting and hiking. The country's picturesque capital, Ljubljana, is a region renowned for both hiking and white-water rafting. Bovec, which straddles the Soča River, is the best base for rafting. If your more of a land lover, Mount Triglav (the country's highest peak at 2,864m and the symbol on the country's flag) is a respectable challenge.
If you're ready to go so are we; find a Travel Masters experience specialist near you.
Srečno pot!
Contributor
Sean Mitchell