Last night, the Ensemble Travel Group hosted their annual Circle of Excellence Dinner in Dallas, Texas and Travel Masters was once again recognized as one of the Top 10 Travel Agencies!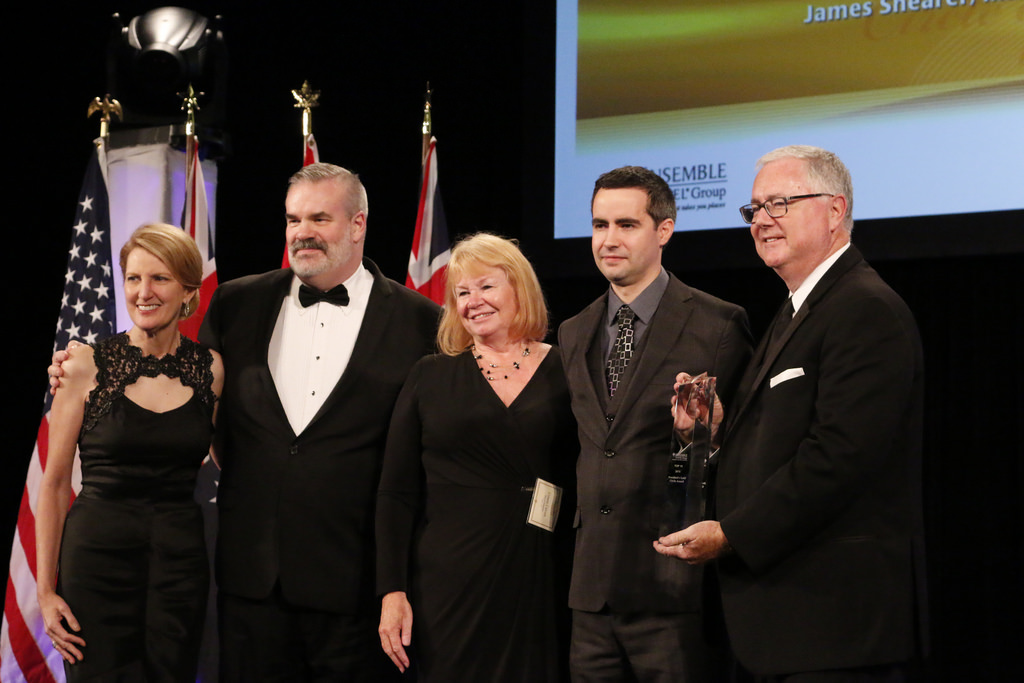 Each year, the top-producing members are recognized at Ensemble's Circle of Excellence Dinner. Here are the top producers in sales of preferred partners in Canada of 2016:
– Cruise Connections Canada Ltd. (Vancouver, BC)
– CruisePlus Management Ltd. (Lantzville, BC)
– Escapes.ca/Skyland Travel Inc. (Vancouver, BC)
– Ixtapa Travel (Saskatoon, SK)
– Jubilee Tours & Travel Ltd. (Burnaby, BC)
– TierOne Travel Inc. (Calgary, AB)
– Travel Masters (Vancouver, BC)
– TravelOnly (Brantford, ON)
– Tully Luxury Travel (Missisauga, ON)
– Ucruising (Unionville, ON)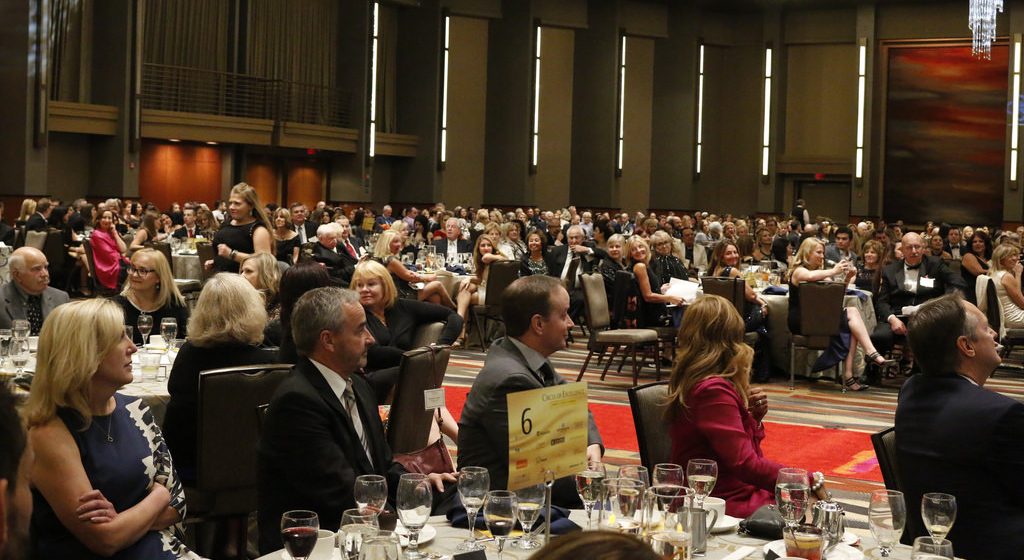 Other awards presented at 2017 Circle of Excellence Dinner:
– Agency Excellence Award: Awarded to member engagement in all aspects of Ensemble Group's events, technology and marketing. Awarded to Orion Travelinx (Burlington, ON).
– Highest Growth Award: Awarded to members in Canada for achieving the highest growth annually. Awarded to MPH Travel Inc (Toronto, ON), Top of the World Travel (Yellowknife, NT), The Great Canadian Travel Company, Ltd. (Winnipeg, MB) and Voyages Encore Travel, Inc. (Montreal, QC).
– Beyond Boundaries Award (New to 2017): Awarded to members that represent the core values of Ensemble Travel Group. Awarded to Cruise Vacations (Winnipeg, MB), Agence de Voyages La Para Travel (Montreal, QC) and Departures Travel (Victoria, BC).
As well as other annual Ensemble awards determined by member votes and input.
This year, the Circle of Excellence Dinner raised a whopping $259,250 with all proceeds going directly to the Make-A-Wish Foundation – a win for everyone. This marks 2017 as the year with the most successful live auction.
New to this year, Ensemble conference also held another live auction supporting Hurricane Relief Fund. A total of $41,000 was raised for those devastated by Hurricane Irma and Maria recently in September. Participating suppliers of the Hurricane Relief Fund included: Royal Caribbean, Carnival Cruise Lines, Norwegian Cruise Lines, Seabourn, Silversea Cruises and Delta Airlines.
Source: Christine Hogg, PAX News