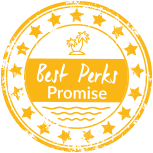 Topdeck Travel
Receive a bonus $100 CAD towards optional activities when you book a Topdeck trip with us.
Topdeck offers organized trips for independent adventure travelers between the ages of 18 and 39 who want to experience a destination with a group of their peers. With more meals, more free time, and NO tipping, Topdeck gives you the most value for your money and on top of that, we're giving you an extra $100 CAD towards fun activities when you're at a destination. You can't get this anywhere else, so inquire with an Experience Specialist now!
Here are some FREE options to name a few: Extreme Thrill Boat Ride (Chicago, IL), Central Park Bike Tour (New York, NY), Swamp Tour (New Orleans, LA),  Stand-up Paddle Boarding (Various cities), Zambezi Sunset Cruise, Orange River Canoeing… and TONS more!
Take advantage of the perk