There is nothing more breathtaking than the sight and architecture of a castle. Castles have been around for thousands of years and not only do they convey the architecture of years past, they tell a story of the people who relied on them for safety, security and family life. They connect us to our past and offer up a unique way to satisfy your wanderlust. Here are 7 shining examples of castles that make for amazing travel destinations. 
Himeji Castle – Himeji, Japan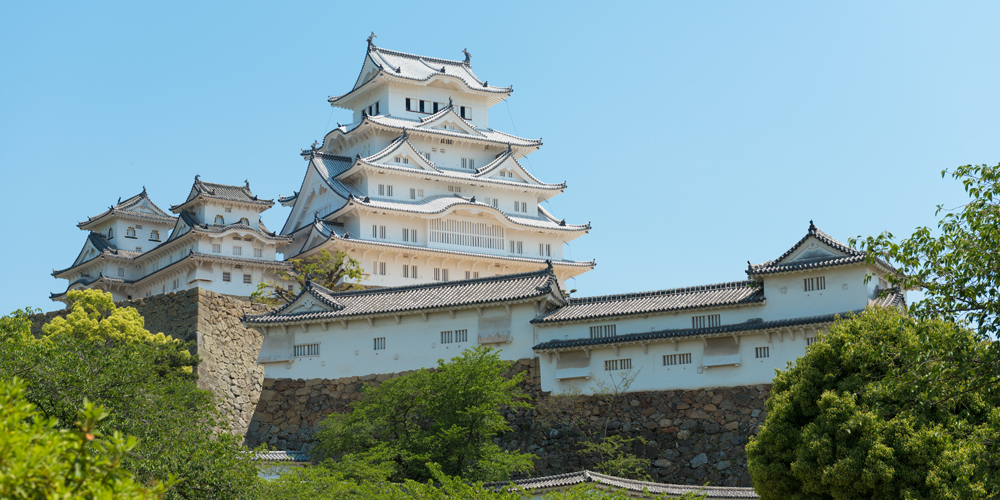 A hilltop feudal complex situated in the city of Himeji, the castle is regarded as the finest surviving example of prototypical Japanese castle architecture, comprising a network of 83 rooms with advanced defensive systems such as a labyrinth leading to the main castle which was to prevent and delay attacking warriors. The castle is frequently known as Shirasagi-jō or White Heron Castle because of its brilliant white exterior. Registered as one of the very first UNESCO World Heritage sites, Himeji Castle dates to 1333, when Akamatsu Norimura built a fort on top of Himeyama hill. The fort was dismantled and rebuilt as Himeyama Castle in 1346 and then remodeled into Himeji Castle two centuries later. It was then significantly remodeled in 1581 by Toyotomi Hideyoshi, who added a three-story castle keep. Given to him as a gift, Ikeda Terumasa then completely rebuilt the castle from 1601 to 1609, expanding it into a large castle complex. Several buildings were later added to the castle complex by Honda Tadamasa from 1617 to 1618 and for over 400 years it remained intact despite extensive bombings in World War 2 and the 1995 Great Hanshin earthquake.
Chateau de Chenonceau – Chenonceaux, France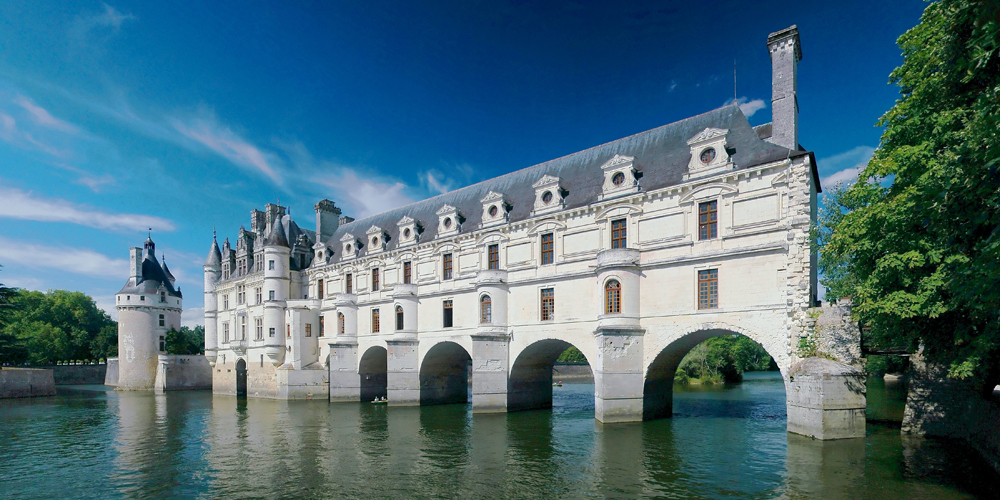 As one of the many beautiful castles that Walt Disney drew inspiration for Cinderella's Castle, Chateau de Chenonceau, is considered the crown jewel of France's Loire Valley. The castle is situated on the river Cher in the small village of Chenonceaux and is one of the most visited private historical monuments in France. With its stunning five arches and four corner turrets, it stands as a lasting reminder of medieval Gothic architecture and it's detailing dating to the Renaissance. It's no wonder this enchanting palace struck Disney as a fit for Cinderella and Prince Charming. It's a castle even Disney's cartoonists couldn't draw any better, complete with a moat filled with swans and richly decorate rooms with paintings by Rubens, Le Tintoret, and other great masters of the time. Chenonceau is a fairy tale that lives in a modern age reminding everyone that visits of the passion and influence of the French Renaissance.
Bodiam Castle – Robertsbridge, England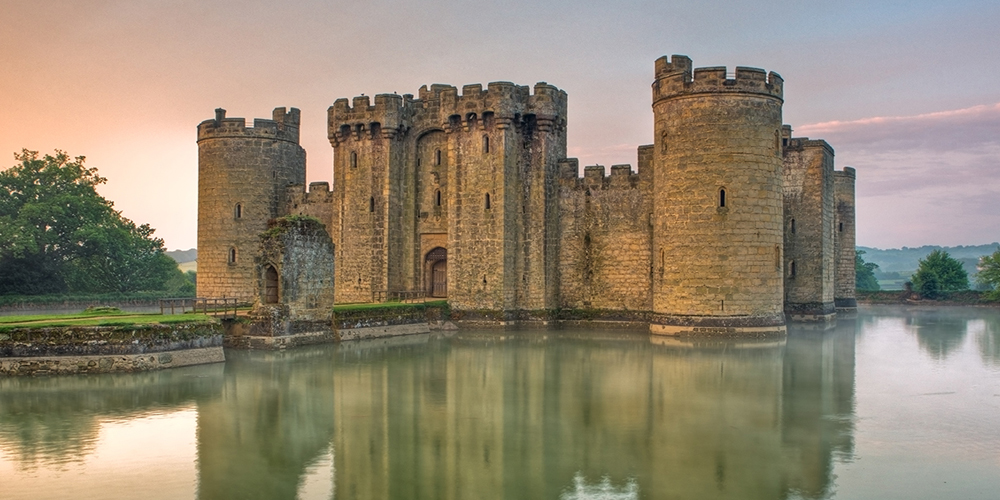 Bodiam Castle is the stuff of fairytales. The superb medieval castle sits within a mirror-like moat protected by a drawbridge and four castellated towers. Sir Edward Dallingridge built the castle between 1285 and 1388. Like many in his day, he built the castle as his home to afford protection and comfort for his family. The castle came complete with kitchens, it's own chapel, a well, a weapons room and servant's quarters. Unfortunately, Dallingridge had many enemies so he built the castle to be easily defended. Inside he built a self-contained retainer's hall with both entrances and three of the four towers in direct control from the area of his operation. Outside there were a series of defenses that attackers had to be overcome before gaining entry to the castle including arrows firing out of the arrow slits, crossing the moat and trying to negotiate a drawbridge. When they finally got to the portcullis they'd be surprised by an ambush of boiling oil and water poured from the gatehouse! Luckily the castle is no longer this difficult to traverse.
Prague Castle – Prague, Czech Republic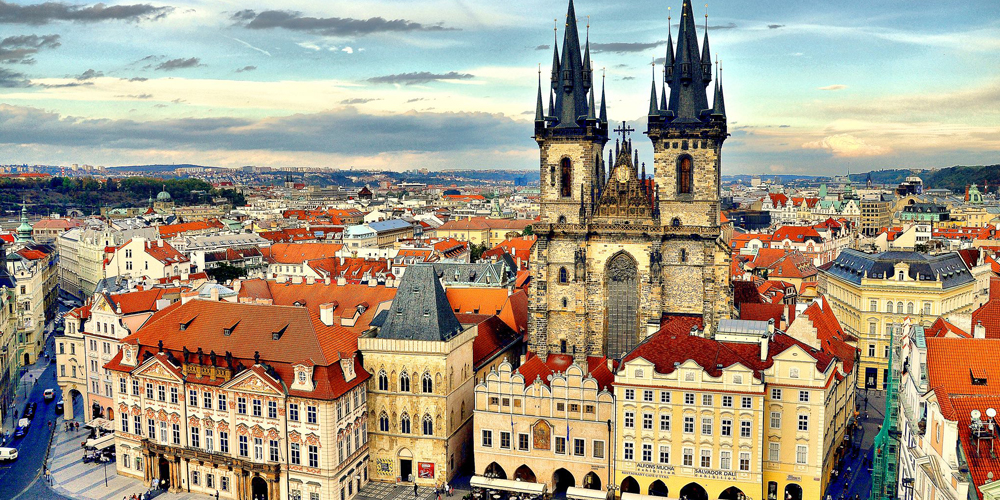 Prague has many examples of the best-preserved medieval, Classical, and Renaissance architecture in Europe. However, this storybook town considers Prague Castle as its crowning achievement. It sits on a hill overlooking the Charles Bridge and is home to ancient myths and legends passed down through the generations. Many popular Czech fairy tales were set here, including Dalibor's Tower where the Knight Dalibor of Kozojedy was imprisoned and was the setting for Golden Lane, the tale of alchemists trying to invent gold. Prague Castle was a seat of power for many including kings of Bohemia, Holy Roman emperors, and past presidents of Czechoslovakia. The Bohemian Crown Jewels are kept there within a hidden room that only a handful know the location of. Prague Castle is the largest ancient castle in the world, occupying an area of almost 750,000 square feet. Its footprint is 1,870 feet in length with an average of 430 feet width in areas. The castle is among the most visited in the country attracting over 1.8 million visitors annually.
Neuschwanstein Castle – Fussen, Germany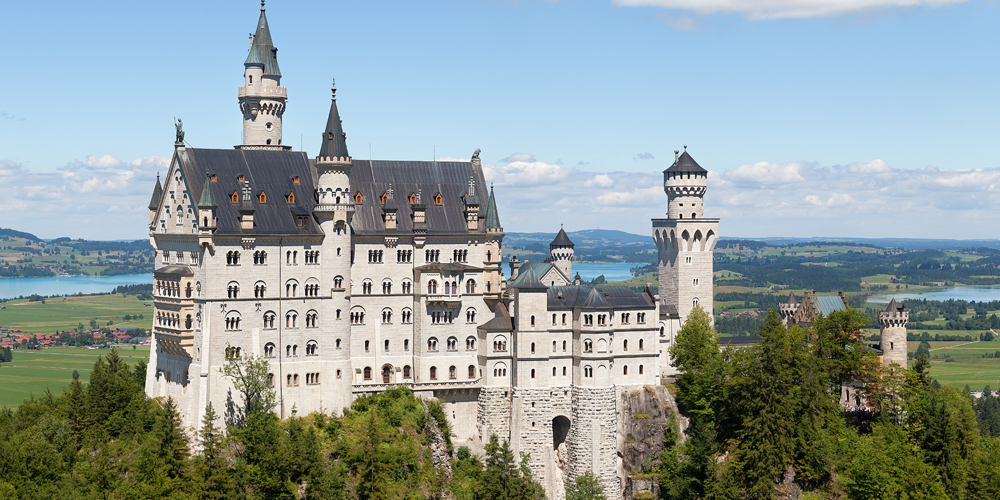 Another favorite of Disney's is the enchanting Neuschwanstein Castle in Fussen and is the most-visited castle in the country. The castle's architect King Ludwig II of Bavaria drew inspiration from fairy tale operas of world-renowned composer Richard Wagner. Wagner's ballet opera "New Swan Castle" was set at Neuschwanstein. Known as the Fairy tale King, Ludwig cherished Wagner's work so much that he designed the castle and interiors based on his characters. When it was constructed in the 19th century the European design of castles was no longer a strategic or viable defense and was considered to be extravagant and ego-driven. Today the village of Fussen is on the map thanks in part to Ludwig's ego and is considered a major tourist destination in Germany.
Kylemore Castle – Galway, Ireland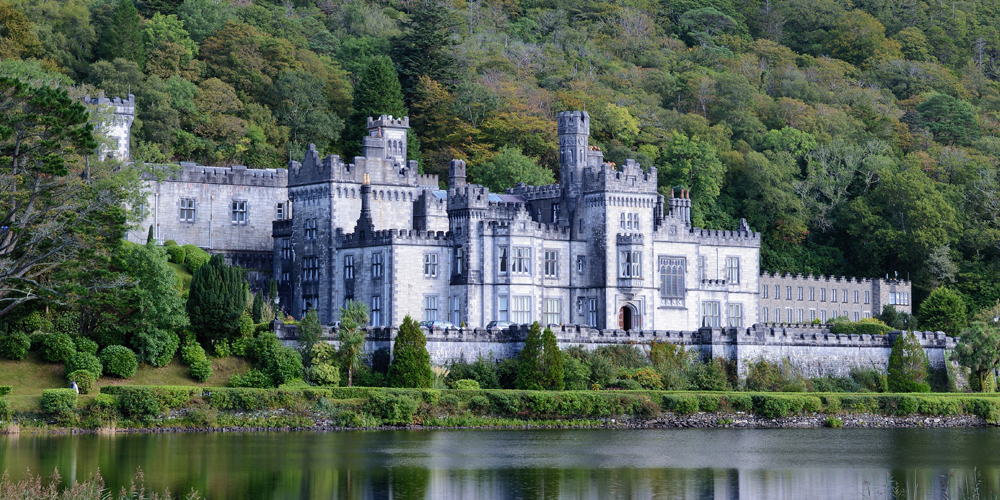 Kylemore was built in the late 19th century by a wealthy businessman named Mitchell Henry who wanted to create an estate that boasted innovations of the modern age. The castle was designed by James Franklin Fuller and Ussher Roberts. Construction of the castle began in 1867 and took a total of one hundred men and four years to complete. The castle covered approximately 40,000 square feet and had over seventy rooms with a wall that was three feet thick. The facade measures 142 feet in width and is made of granite and limestone shipped in from far away lands (very uncommon and expensive at this time). The castle boasts 33 bedrooms, 4 bathrooms, 4 sitting rooms, study, school room, smoking room, a ballroom, billiard room, library, gun room, offices and domestic staff residences for a butler, cook, housekeeper, and servants. It's now owned by the Benedictine community and in 2015, entered a partnership with the University of Notre Dame where it hosts academic programs for Notre Dame students. The Estate includes large walled Victorian Gardens that have been open for public tours and nature walks since the '70s. The Benedictine community has restored the gardens and onsite church with donations to be a self-sustaining estate.
Örebro Castle – Örebro, Närke, Sweden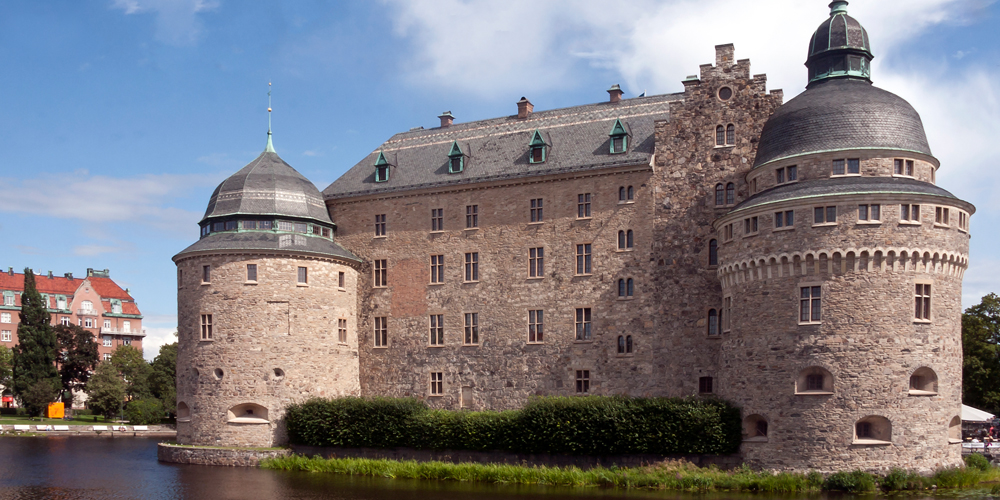 In 1364 Albrecht von Mecklenburg captured a fortress in Örebro that was built on the small island within the Svartå (Black river). The fortress is supposed to have consisted of a defense tower with a surrounding wall. While no one can be sure exactly when it was built, it is known that it was built as a medieval castle fortification and was expanded during the reign of the royal family Vasa (House of Vasa) and finally rebuilt about 1900. For over 700 years, Örebro Castle has stood as a gatekeeper to everyone crossing the bridge on the river. The oldest part of the castle, a defense tower, was erected in the latter half of the 13th century. Any strategic trade or commerce roads passed by the Castle because from there the royal family could control the traffic and the trade in the inner parts of Sweden. For over two hundred years it has been the residence of the county governor and a great deal of the castle is open to the general public and offers art shows, music concerts, food conventions, exhibitions, guided tours, conferences, and more.
Ready to go? Contact us or a preferred experience specialist and we can put together the ultimate castle experience for you! 
Contributor
Sean Mitchell